Limerick is one of the liveliest cities in Ireland, and we have a flourishing housing market in this city. When people own houses, certainly, their houses will also face damage and corrosion over time.
The people of Limerick deserve the absolute best when it comes to their houses. And there is one way they can get the best. You must be thinking how? That is through effective and reasonable house repair services. Whether it's a small repair or re-painting the exterior of your house, AR Construction is here to help you with all of your repair-related problems and painter decorator services.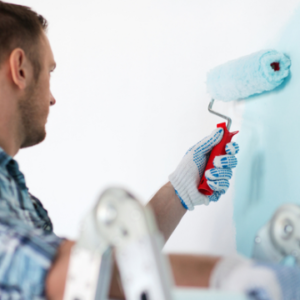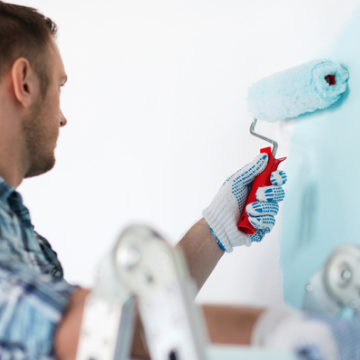 Professional Standards
AR Construction Painters Limerick is one of the most professional companies in Ireland. Especially when it comes to house repair and construction. The company has an exceptional professional attitude in terms of our work. We understand the quality of work our clients expect from us and we make sure that the quality of our work is always at the highest level. AR construction tries to deliver the best service that you can get in the whole of Limerick.
If you are interested in booking our services, you can contact us. We can arrange for an estimator to visit your property. And don't worry we provide you with a free quotation for your project.
Here is the overview of services we provide
Painting and Decorating
One of the most important things for all Limerick homeowners is to have neatly painted houses. The decor is one of the most important elements when it comes to having a beautiful-looking house. Our professionals fully understand this fact. So, we strive to provide you with the best decoration services in the country.
Our philosophy is that a well-decorated home is a reflection of who you are as a person. Thus, we want your home to look the very best. You can trust our effective decorating techniques and professional painting services.
Interior Painting and Decor
The inside of your house should always have a smooth finish. We also aim to provide an outstanding coat of paint covering the entirety of it. Not only does such decoration improve the appearance of your house personally. It also makes it vastly easier to manage. Moreover, it also has a strong psychological effect on your peace of mind and assists you in being proud of your home.
We provide services as plastering, carpentry, and smoothing out dents with a clean finish. We are also experts in painting kitchen doors and cabinets. If you are having any confusion, we are here to assist you in selecting a color scheme. We also make sure the implementation of your decision is just what you want. And we are here to provide special finishing if needed. Our services are available for both commercial and residential properties.
Our painter decorators have worked in many of the finest homes, warehouses, offices, and schools in Limerick and Munster. So, we are very familiar with how to provide you with the best appearance that you want for your home.
AR Construction fully understands that the best painters in Limerick are those who know how to provide your home the lush and complete finish that it deserves, and we aspire to provide it to you. The inside of your house will look like the dream that you've always wanted. Because our painters Limerick will provide you with a quality of service to transform the inside of your home.
Exterior Painting and Decoration
It is not enough for any modern Limerick building to only be well-decorated on the inside. It is also vital that it should have a great and integrated exterior as well. Our exterior painting and decoration services will make sure that your exterior catches the eye of the one looking at it. Our services include fencing, outdoor skirting as well as decking along with window frames.
AR Construction uses the most appropriate and weather-resistant materials for your homes. So, you can be sure that the exterior of your building is as brilliant as you want it to be.
We never compromise on the quality of our services. So we make sure to use the best and quality material.
We believe that outlook of a building is vital to a business. The first impression lasts longer than the second one. Thus, the exterior of a business is important. Because it will provide your building with a fully functional appearance. It also facilitates a sense of prestige and awe at your place of residence or work.
Decoration
The decor is one of the areas of our specialization. We understand the need for time and thus make sure to provide premium services.  Some of the services that we provide to customers include such tasks as the installation of painting hooks, shelving as well as any other decoration that you may wish to install on your property.
We have some of the finest painter decorators in the country. Our painter decorators are highly trained professionals who understand the notion of decoration and consider their job as a medium to express their art.
We understand the value that can be obtained from effective decoration techniques. The quality of our service will fully reflect the realization that AR Construction has of the value of proper decor and artistic input.
Hopefully, after reading this blog, you will have a good understanding of the services and quality that AR construction provides.
We can reached using our online booking form or call us direct at, 061 550 132 or 083 835 7426 or via email on info@arconstruction.ie and we will provide a quotation for any type of handyman type job, large or small.