As you are likely already aware of, renovating homes is tedious work and can often take a long time. Due to the nature of our work, combined with the fact that many Munster homes are on the older side. However, this is totally dependent on what kind of remodelling you are in need of and how old your home is. We can often complete many kitchen or bathroom renovations within a short timeframe.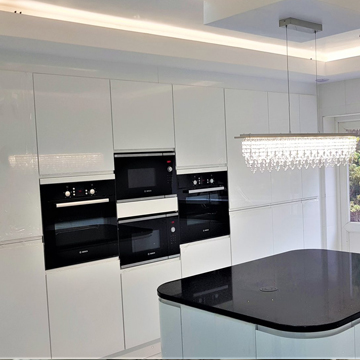 we completely understand why you would prefer that our work is done sooner rather than later. However, what we know you prefer more than a quick job is a job well-done. We ensure that our work is the best it can be – take a look at our portfolio to see some of our recent work! AR construction prides itself on being very meticulous and ensuring that we do the best renovations in Munster and some of the best across all of republic.
How long does a Kitchen or Bathroom Renovation take?
On average, our renovations take about 2-4 weeks from start to completion. If we are working on a single section of a home (such as a single bathroom) we will be able to get the job done in a short period of time. Full home renovations can take several months to complete, depending on the size of the home and the renovations that need to be done. If you are adding large spaces with architectural detail, this will add to the total time it will take to complete.
What can I expect after the Renovation?
By the end of all renovations, you can expect to find a beautiful, transformed home. We are proud to say that AR Construction is often rated at the top of lists in regards to best remodelling services in Munster. Our bathroom makeovers are stunning and our kitchen remodelling is second-to-none.
Contact AR Construction today for any Bathroom and Kitchen remoulding JOBS THROUGHOUT LIMERICK TODAY…
We operate throughout Limerick and surrounding counties, all Munster counties including, Cork, Kerry, Waterford, Tipperary, Clare and even Dublin. We can be reached using our online booking form or call us direct at, 061 550 132 or 083 835 7426 or via email on info@arconstruction.ie and we will provide a quotation for any type of remoulding job, large or small.